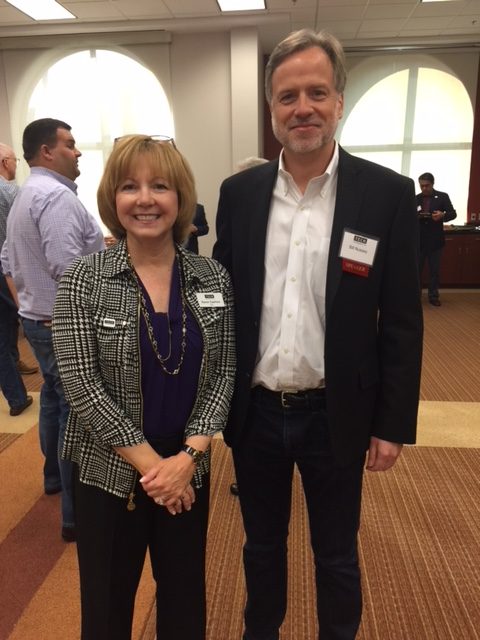 Bill Nussey, former CEO of iXL and Silverpop, was Tech Alpharetta's featured speaker at Tech Alpharetta's 8/23 Speaker Series event at Jackson Healthcare. Bill is the founder of Solar Inventions, his ATDC-based startup, and he is now heavily focused on helping to accelerate the shift to clean, renewable energy.
Bill's excellent presentation focused on the growth and future of the clean energy. He opened by sharing the surprising fact that the electrical grid has hardly changed over the past century, while other technologies, such as the telephone and the automobile, have substantially evolved. But the encouraging news is that just in the last several years, two clean energy sources, solar and wind, have for the first time become the cheapest methods of generating electricity. Consequently, entrepreneurs now have a unique opportunity to monetize these clean energies if they can successfully deliver them to consumers.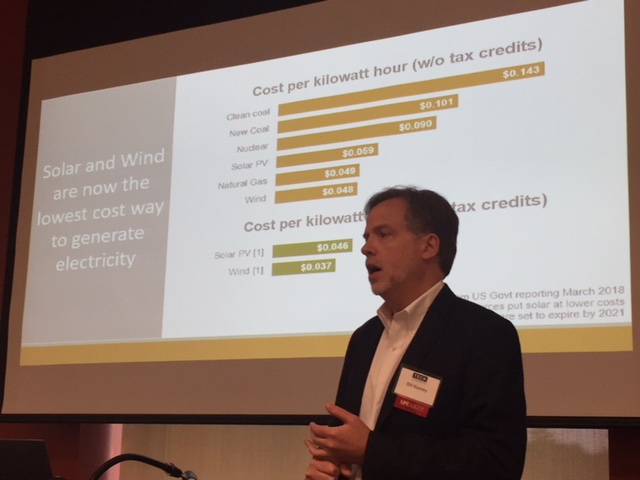 According to Bill, batteries will present an even larger disruption to the power industry, because they will both lower costs and "fundamentally change the way the grid works."
Bill finished by sharing with the group some of his favorite startups and innovation companies, including several in Georgia, who are already taking advantage of the cost reductions in clean energy to develop new clean energy technology. These include Arcadia Power, d.light, emrgy, Guzman Energy, Prosumer Grid, Quest Renewables, TEQ, and urjanet.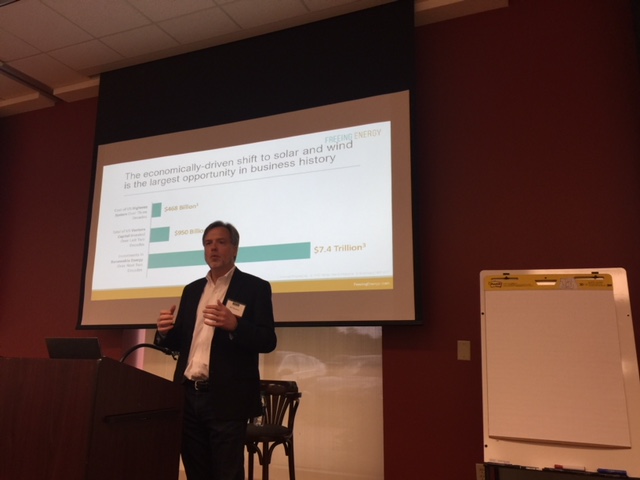 Our engaged tech audience posed at least a dozen questions to Bill, and discussion continued long after Bill's official presentation had ended. If you missed this event, you can check out (or download) Bill Nussey's Clean Energy slide presentation from his website at: http://www.freeingenergy.com/help-wanted-the-clean-energy-industry-could-really-use-the-skills-of-tech-executives/