Recurring Center Events
[table id=2 /]
Is Your Company Ready for Venture Capital?
April 17, 2018 @ 1:30 pm

-

3:30 pm

$35.00
Don't miss Tech Alpharetta's 2nd Annual Venture Capital Panel on April 17 at the Tech Alpharetta Innovation Center from 5:30 PM to 7:30 PM.
Our Panel:
Paul Iaffaldano – Managing Director, BIP Capital
With over 30 years of experience in building the value of market-leading companies, Paul Iaffaldano is managing director at BIP Capital, recognized as one of the most active and successful venture investment firms in the southeastern United States. Prior to joining BIP Capital, Iaffaldano also founded another highly successful venture firm, Accelerant Venture Capital, which merged with BIP Capital in 2017. Iaffaldano has made 24 investments over the last seven years, with an average 43 percent return on invested capital.
Iaffaldano's successful exits include such well-known enterprises as Blinq Media, BrightWhistle and SeniorLiving.net. He currently sits on the board of directors at multiple companies, including Huddle Tickets, mLevel, Illuma Care Connections, Inked Brands, VoApps and Car360, and is also on the board at Venture Atlanta, the Southeast's largest annual investor conference.
Earlier in his career, Iaffaldano held executive-level positions at a number of media and entertainment enterprises, including at The Weather Channel, where he was executive vice president and general manager. While at the organization, he helped to found weather.com and guided it through a $3.6 billion exit to Bain and Blackstone. As senior vice president at the Travel Channel, he led his team through a $400 million exit to Discovery Communications. Prior to that, he helped The Walt Disney Company launch its magazine publishing division with a wide range of titles including the award-winning Family Fun magazine. Iaffaldano also has extensive experience in the advertising management field, including helping Celestial Seasonings during its acquisition by Kraft Foods.
Iaffaldano is the recipient of multiple distinguished awards, including an Emmy Award from the Academy of Television Arts & Sciences, a Gold Effie Award from the American Marketing Association and a Lifetime Achievement Award from the Interactive Advertising Bureau.
He holds an MBA from Loyola University, a bachelor's degree from Wittenberg University and has completed management training programs at Harvard University, the University of Virginia and William and Mary College.
Frank X. Dalton – Partner, Fulcrum Equity Partners
Frank X. Dalton – Mr. Dalton is a founder of Fulcrum Equity Partners, a growth equity fund with over $350 million under management, based in Atlanta, Georgia. He is a former General Partner with Cordova Ventures and was the managing director of Cordova Intellimedia Ventures, L.P., a $41 million early-stage/seed fund launched in 2000. He is currently a board member of PhishLabs, Mfg.com, Preparis, and Path-Tec. Frank has over 23 years of experience in private investing; being involved directly and indirectly in over 125 investments.
In connection with his portfolio duties, Mr. Dalton is the former CEO of Market Velocity, Inc., a service provider of promotion driven trade-in programs for the disposition of used IT assets and consumer electronics, sold to Mediagrif (MDF.TO). He is also the former Chairman and CEO of Axonn, LLC, a provider of satellite tracking products and services based in Covington, LA, sold to Globalstar (GSAT). Additionally, he has held management positions as a chief financial officer of Caetec Systems, a venture-backed computer-aided design software company and as director of operations of Microsouth, a national computer distributor of graphics products.
His background also includes investment banking to emerging technology companies specializing in mergers and acquisitions, advisory services and capital raising. Mr. Dalton started his career with Ernst & Ernst in Atlanta in 1978 and has a B.S. in Accounting from the University of South Carolina. He was also an audit partner with BDO's Atlanta office in charge of its Emerging Business Group, specializing and working with growth companies, both public and private, with heavy emphasis in the technology sector.
Mr. Dalton is a past board member and current member of the Technology Association of Georgia (TAG) and the past President of the Southeastern Software Association (SSA), former board member of the Technology Executives Roundtable (TER), board member of the Atlanta Venture Forum, member of the Atlanta Technology Angels, member of the Tampa Bay Technology Forum, member of the Association of Corporate Growth-Tampa Chapter, and board member of the Florida Venture Forum.
In addition to his portfolio related board roles, Mr. Dalton was a former director of Xpanxion, LLC; an Atlanta based outsourced technology development company with significant operations in India. Mr. Dalton is also a former board member of publicly traded Tekgraf, Inc. (TKGF) from November 1997 to April 2004, and was an active member of both the compensation and audit committees.
Lisa Calhoun – Managing Partner, Valor Ventures
Lisa Calhoun is General Partner at Valor Ventures. Valor Ventures helps responsible, financially motivated professional investors such as family offices, foundations and endowments get critical exposure to high potential early stage tech investments while not compromising their returns, values and commitments to equality and entrepreneurship.
The firm is known for its national CTO/CIO Innovation Council that helps founders grow their customer base rapidly and other platform approaches that help founders accelerate their success. To feed this platform, Valor developed an innovative benchmark approach to help investors access the full spectrum of opportunity in early stage, hypergrowth software companies. The firm created the first and largest pitch series in its region to connect women and minority startups with seed capital, Startup Runway.
Arul Murugan – Founder/CEO, 11-11 Ventures
Arul is an entrepreneur turned venture capitalist. He is the founder and CEO of 11-11 Ventures, LLC. Arul serves on the board of directors of TiE Atlanta and several early stage technology companies. He is also a member of the Grow committee of Tech Alpharetta (which is the technology hub of the South where 11-11 Ventures is headquartered.)
Prior to founding 11-11 Ventures, Arul founded Enrich (a global leader in Oracle Procurement SaaS) in 2003 and grew it to a global company across North America, Europe and Asia, before his exit in early 2016. Enrich is now a Data Intensity company, owned by a private equity firm. Arul had his second exit in 2017 to a large global private equity firm called EQT, based out of Sweden. During his tenure with Enrich, Arul acquired two UK-based companies and setup global development centers across three cities in India. He was recognized as "Entrepreneur of the Year" by B2B magazine, FETNA and E&Y. Under Arul's leadership, Enrich was recognized as Inc. 500/5000 company five years consecutively (Top 5 in IT), Deloitte Technology Fast 50 company and a pacesetter company from Atlanta Business Chronicle.
Arul's key strengths are business model innovation, applying the right technology to solve business problems, backed up by his finance acumen in managing a company or an investment portfolio. He is passionate about managing and growing investments across private and public companies. He started investing when he was 21 years old and enjoys managing most of his net worth assets by himself.
Arul received his Bachelors in Mechanical Engineering from Madurai Kamaraj University, India, and is also a CPIM from APICS.
Arul lives in Johns Creek (Atlanta, GA) with his lovely wife Kavitha Palani (co-founder of Enrich and 11-11 Ventures) and two wonderful kids. He loves skiing, mountain biking, meditation and water sports.
Allyson Eman, Moderator – Executive Director, Venture Atlanta
Thank you to our sponsors for this event:
[row cols_nr="2″][col size="6″]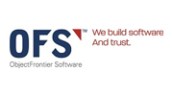 [/col][col size="6″]

[/col][/row]
Space is limited, register today! Tech professionals and tech execs only, please. Complimentary hors d'oeuvres and beverage.