ITsimple announces City of Alpharetta to adopt the ITsMyTown Alpharetta City App
ALPHARETTA,GA-(May7,2018)​- Alpharetta's City Council unanimously voted for the staff of the City of Alpharetta to enter into a contract with Alpharetta based ITsimple. As a part of its Real-Time City Content Platform, ITsimple created the ITsMyTown City App, serving residents and visitors with a user-friendly city focused mobile App.
The ITsMyTown City App contains Alpharetta based information, such as local city events and news, a city directory, city parks and points of interests, and a listing of local businesses. Increasing transparency to its community, and encouraging involvement, residents will be able to leverage location based reporting, receive city notifications and become familiar with upcoming and completed city projects. The App is a handy media for elected officials, the Mayor and City Council, and the city administration to easily connect with the residents. All in Real-Time.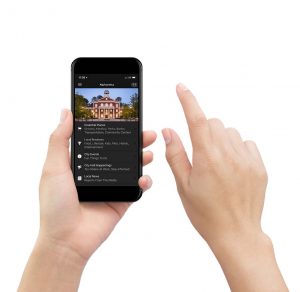 "We are excited for Alpharetta to be the first city to leverage the ITsMyTown app to increase our outreach to our residents and visitors and share with them all of the exciting things happening here. We are also extremely proud that this platform was conceived and developed by a local company right here, in the Technology City of the South." – Donald Mitchell, Mayor, City of Alpharetta
"Tech Alpharetta is delighted that the city has adopted the ITsMyTown City app, which was created here in Alpharetta and which leverages a Real-Time City Content Platform. As part of the platform, the mobile app was one of the technologies that Tech Alpharetta's Build Committee recommended for the city's consideration, and which we believe will be extremely beneficial to the city's residents and visitors." – Karen Cashion, CEO, Tech Alpharetta.
"The Alpharetta CVB is excited that Ron and his team have created an innovative, informative and useful technology app for the residents and visitors of Alpharetta. ITsMyTown is a great platform for our city visitors to find local hotels, restaurants and events, and learn about the great things that Alpharetta has to offer. We are delighted getting on board. It is absolutely awesome to be involved with a locally owned and operated business as we watched them develop a technology idea and then bring it to fruition, and that is just one example of why Alpharetta is the Technology City of the South". – Janet Rodgers, President & CEO, Alpharetta Convention & Visitors Bureau
The ITsMyTown Alpharetta City App will be available LIVE at the major App Stores on May 17, 2018, the same day that ITsimple (​www.ITsimple.io​) will officially launch its Real-Time City Content Platform at SPACES in Avalon.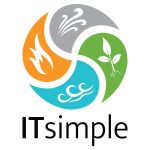 For Immediate Release
Contact: Cokkie Eaker
Phone: 847-682-7656
Email: Cokkie@ITsimple.io