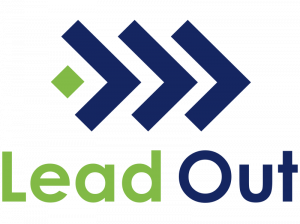 Lead Out Software is the newest graduate of Tech Alpharetta's Innovation Center. Since its launch in 2016, the company has experienced tremendous growth, leading to its need for more space to house its expanding team. Lead Out Software is now the 7th tech startup to graduate from Tech Alpharetta's thriving Innovation Center.
The company is moving south just a few exits on GA 400, to Roswell, close to where the founders reside. Lead Out Software will continue to enjoy convenient access to potential customers throughout the thriving tech sector in North Fulton. Working with companies in the fintech and health IT space, Lead Out Software's client connections can be attributed to being a part of the Alpharetta business community since inception. "While all business is technology dependent, tech doesn't matter if it doesn't enable people to accomplish more and achieve better outcomes," says Joey Polk, chief revenue officer.
Lead Out Software is comprised of prominent entrepreneurs, technologists and business leaders from the fintech and telecommunications industries. It has taken a radical new approach to solving longtime problems of IT managed service providers and clients alike. Its revolutionary SPRINT platform bridges the service delivery and client expectation gap for IT services. SPRINT-CI streamlines client communications and SPRINT-VI unifies vendor management in a manner that integrates critical processes across organizational boundaries for superior end-to-end service management and visibility.
Wesley Hull, CEO and founder of Lead Out Software, primarily oversees the design and development efforts of its products. "We have been operating out of Tech Alpharetta since the beginning of 2017," says Hull. "They have been a supportive community of leaders and mentors, laser-focused on helping the local startup community." Karen Cashion, CEO of Tech Alpharetta, noted "We'll miss seeing Joey and Wesley from Lead Out Software at our Center, but we're delighted about their company's successful expansion, and we look forward to continuing to see them at some of our Tech Alpharetta events."