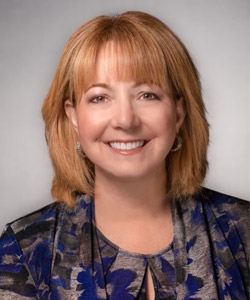 Karen Cashion, Tech Alpharetta CEO
Karen Cashion is CEO of Tech Alpharetta, which was created by the City of Alpharetta in 2012 and is now a 501(c)6 nonprofit organization.
Karen is also the founder, Chairperson, and past president of the Greater Alpharetta Tech Network ("GATN"), also a 501(c)6 organization, which she formed in 2013 in order to provide the Greater Alpharetta technology community with a locally-based technology organization whose mission was to connect technology executives through tech thought leadership, educational, and networking events. GATN merged into Tech Alpharetta as of January 1, 2018.
Karen is an attorney with twenty years of experience as a commercial litigator and corporate technology lawyer. Karen began her career at Simpson Thacher & Bartlett in New York City, and in addition to law firm practice, has served as Assistant General Counsel for EarthLink and Legal Counsel, Global Technology for Travelport, LP in Atlanta.
Karen received her J.D. with high honors from Duke University School of Law, where she served as Senior Editor of the Law & Contemporary Problems Journal. Karen received her Bachelor of Arts degree, summa cum laude, from Emory University, where she graduated Phi Beta Kappa.
Karen has served as a Commissioner on the City of Alpharetta's Planning Commission, is a 2014 graduate of Leadership North Fulton, and is a graduate of the 2015 Georgia Academy for Economic Development. She has also served on the Board of Directors for the North Fulton Bar Association. Karen currently serves on the Advisory Board for the University of North Georgia's Center for Entrepreneurship and Innovation, and on the Advisory Board for Vinings Bank. Karen and her husband and two children are longtime residents of the city of Alpharetta.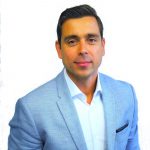 Felipe Smolka, Chairman of the Board of Tech Alpharetta and EVP and Transformation Officer of LeasePlan USA
Felipe brings over 20 years of experience in go-to-market strategy, marketing and product innovation. Felipe has been a leader in Digital Transformation, focusing on bridging the best customer experience with the high automation levels to create a sustainable competitive advantage. His career has pivoted around different cutting-edge technologies to solve business challenges. Felipe has a passion for connected cars and the connected world at large. Felipe is an expert and a thought leader in the Automotive industry.
Currently, Felipe serves LeasePlan USA as their EVP Digital Transformation Officer leading the entity transformation strategy and the next chapter of the company's growth. LeasePlan is one of the world's leading fleet management and driver mobility companies, with 2.0 million vehicles under management in over 30 countries.
Felipe is an Electrical Engineer holding an MBA from Emory Goizueta Business School, where he graduated with honors. Fluent in English, Portuguese and Spanish.
Tech Alpharetta Innovation Center