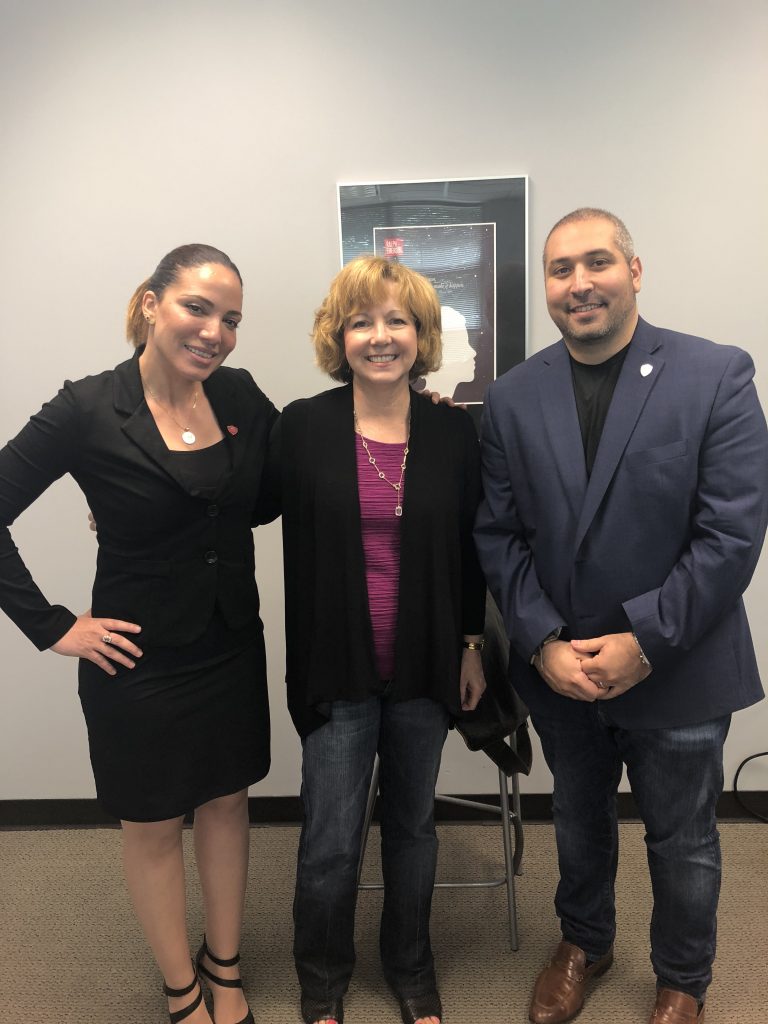 Tech Alpharetta hosted James Azar, co-founder of CyberHub Summit, for a Lunch and Learn discussion with Tech Alpharetta's Innovation Center startup members on Wednesday August 15. The topic focused on the importance of putting safeguards in place to help protect against cyber breaches, as these safeguards can help to both protect the startup and demonstrate compliance and preparedness to customers.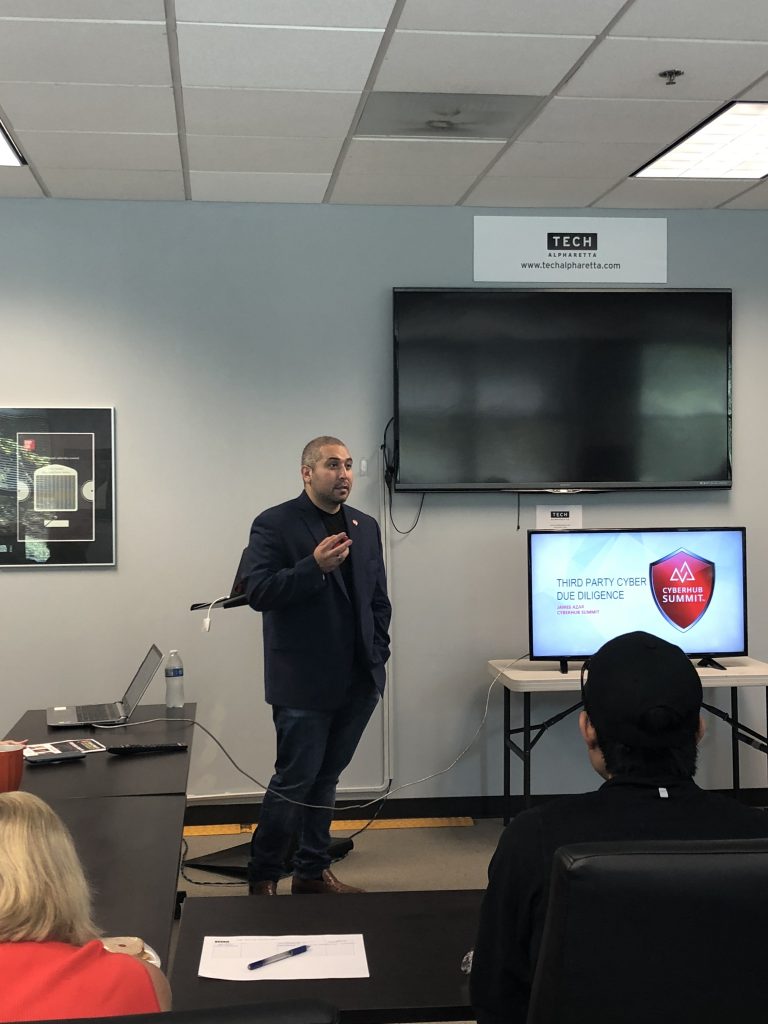 Azar discussed a number of potentially applicable compliance standards, the need to have and demonstrate to customers a disaster recovery plan, and the critical need for cyber insurance. He also emphasized the importance of auditing servers regularly, adopting good cyber hygiene standards and changing passwords every 30 days. In addition, Azar stressed the consequences and costs of not preparing for a cyber breach before it happens.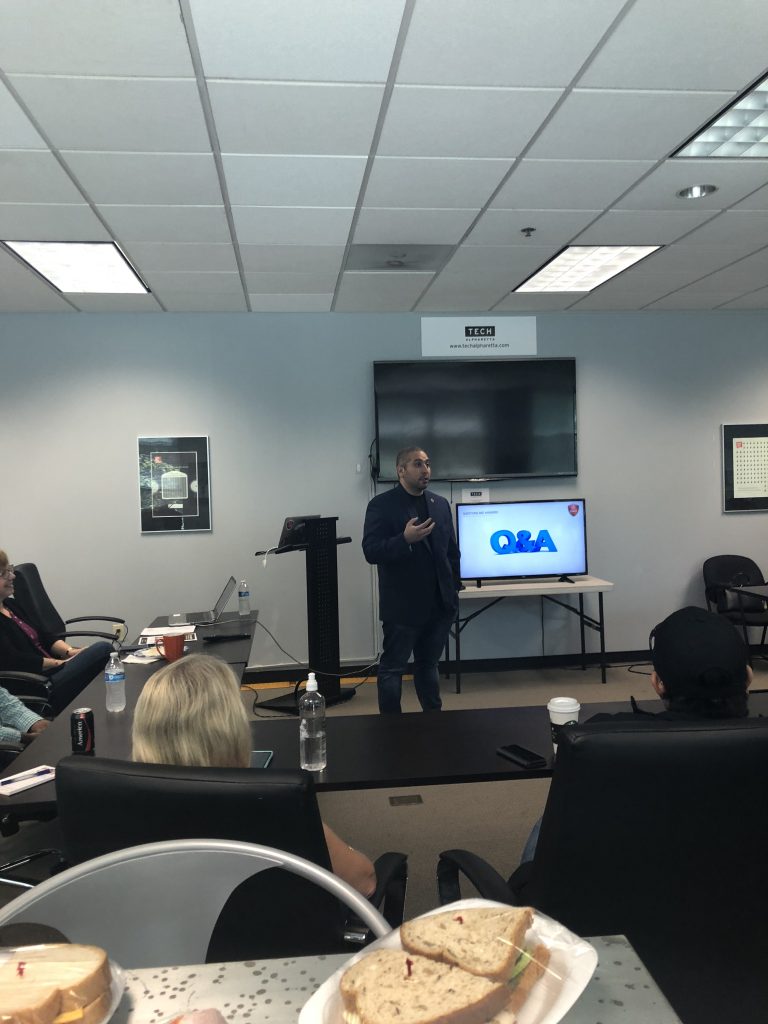 CyberHub Summit's annual summit takes place October 10 at Atlanta City Winery at Ponce City Market, and will feature global cybersecurity thought leaders, international experts, panels, and networking. It will also feature its live TableTop Exercise with summit attendee participation "Don't just watch, take part in handling the crisis." The summit is expected to host over 200 c-suite executives for a day of practical and operational information sharing. For more information and to register, visit https://www.cyberhubsummit.com/atlanta-georgia-2018.
Learn more about Cyber Hub Summit: https://www.cyberhubsummit.com/