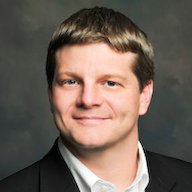 Tech Alpharetta is pleased to announce that Jimmy Adams, Senior Vice President of Product Development for ADP, has joined Tech Alpharetta's Board of Directors. As SVP of Product Development, Jimmy leads and oversees the Global Product and Technology groups responsible for supporting the TotalSource (PEO/BPO) business and the Next Generation Global Payroll (Pi) effort. Since joining the TotalSource senior leadership team, Jimmy has guided the R&D team to deliver industry leading benefits and ACA modules, along with significant upgrades to analytics and sales tools. Jimmy is also a member of the Global Product and Technology senior leadership team, where he is the Executive Sponsor and Program Director for ADP's next generation payroll program.
Prior to these roles, Jimmy led the product development for a startup company, Employease, delivering SaaS HR and Benefits. Jimmy joined ADP in 2007 with the Employease (HRB) acquisition, where he led the GPT teams as the product grew from $20M to $180M in revenue. As VicePresident of Product Development, Jimmy led the HR/Benefits teams for the launch of Workforce Now in 2009 and was the GPT Sponsor for the Workforce Now 2.0 release in 2010. The Workforce Now solution has more than 80,000 HCM clients today.
Jimmy earned his Bachelor's degree in Computer Science from the Georgia Institute of Technology. He works in Alpharetta and resides in Cumming with his wife and three sons.